Alex Verdea wants to take you to the cleaner, asking you to pay a few thousand dollars for a domain name he is prospecting on. This is nothing new. Lots of people will buy alternatives to popular domain names and then email the registrants asking for a few thousand dollars in return for giving them the domain name.
My advice? Steer clear. Here are a few such emails:
---

Hello,


I own the domain name yourcompany.net. This premium domain is an exact match of the search term and a perfect marketing tool

to capture additional traffic, reduce advertising costs, to help brand your website and rank higher in search engines.


If you're interested in acquiring this premium domain name, please let me know as soon as possible.

Thank you for your time.


Best Regards,


Alex Verdea
NameConsultants LLC.
alex
PO BOX 1522
Enka, NC 28728
828-367-7030 (Office)

---

Hi,
We have managed to secure the domain Bsdtech.com for one of our
web apps however we have decided to change the name
and secure a different name that suits out project better.
If you would be interested in purchasing this domain please
don't hesitate to contact us.

Thanks
Alex Verdea
NameConsultants LLC.
PO BOX 1522
Enka, NC 28728
828-367-7030 (mobile)
---
Their website lives at http://www.nameconsultants.net/
The e-mail address is listed as: [email protected]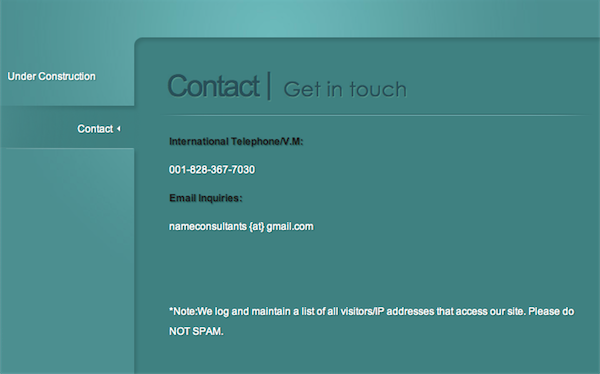 I find it funny that they have a note on their contact form asking people not to spam them, when that is what they are doing to others:
*Note: We log and maintain a list of all visitors/IP addresses that access our site. Please do NOT SPAM.
Did you get a message from Alex Verdea too? Leave a comment below.
Related Posts: