Tag Archives:
shortcuts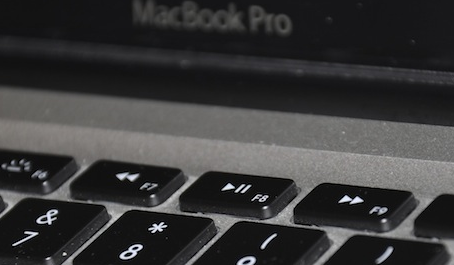 Play Key to Control Pandora on Macbook (& iMac?) I was able to get my play and skip keys to work for Pandora instead of iTunes on my Macbook Pro by using the "Key Remap 4 Macbook" utility in combination with PandoraJam. Step 1: Download and Install PandoraJam – I'm using the demo version and it works fine for this. Step 2: Launch PandoraJam, edit the preferences. Click on the keyboard tab and set a few keyboard shortcuts. For this demo I'm setting Play to be Cmd+Shift+F8, Skip to be Cmd+Shift+F9, and Thumbs Down to be Cmd+Shift+F7. Step 3: Download and install Key Remap 4 Macbook. This is overall a pretty cool utility and I like how you could even set it up to remap keys even for specific applications. We're not doing anything that complicated though. Below you will see how I've set up the Media keys to do what I want them to. This is the part that was a little difficult to figure out – the WCZ remap function is something I added in. See Step 4. Step 4: What we're going to do next is to remap the next, previous, and play keys to their Cmd+Shift counterparts so they will control PandoraJam as we've set up. Click over to the Misc & Uninstall tab and then choose "open private.xml" It will have a default, blank private.xml that you will be able to edit. Add in the following code: <?xml version="1.0″?> <root> <list> <item> <name>WCZ Change Media Keys … Continue reading →
Related Post: Check out my entry on customizing firefox keyboard shortcuts clipped from foliovision.com Firefox Quickfind: Hard to Type an Apostrophe Firefox has a great search feature based on Command-F (Mac) or Control-F (Windows). You get a cute little text box at the bottom of the screen which allows you to search the whole page. Subsequently Command-G works just fine to take you down through the page. Just ' (apostrophe) alone will bring up the Quick Find box. It looks almost the same but isn't. Quick Find only searches URLs (a nice extra almost undocumented feature). If you want to do a Quick Find in all the text you need to use / (forward slash). You can get caught in an edit box (think Gmail or forums) and be unable to type an apostrophe. Type about:config in the address bar to access Firefox's hidden preferences and toggle "searchkeys.disable.all" to true I haven't decided whether to leave the QuickFind on (now that I know how it works). I certainly don't think Quick Find should be on by default.
I love the Ctrl+Shift+T function to reopen your accidentally closed tabs in Firefox and Google Chrome. That's the other thing that Chrome did right – used intuitive shortcut keys based on good industry standards (ie: Mozilla).