Recently I purchased a Yamaha EF2000 generator and decided to do a Natural Gas conversion.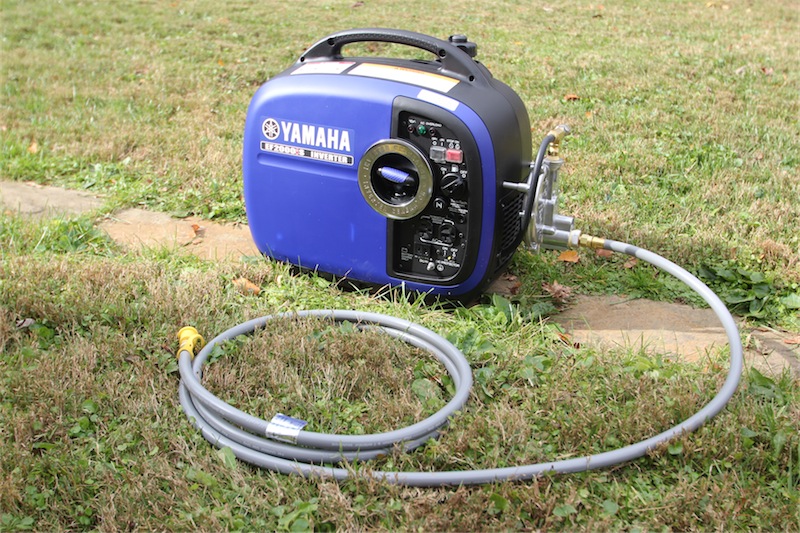 I got a kit from US Carb for around $180 which included a Garetson KN style regulator (such as those made by Century or Impco and a "motor snorkel" kit which is a sort of shim that goes between the air filter and the carburetor.
I also got two "Mr Heater" quick disconnect hoses – one of which you see pictured above in front of the Yamaha EF200is generator, which allow me to switch between this and my webber natural gas grill pretty easily. US carb has some info on this.
You can also use it with propane – nothing changes on the generator and the KN style regulator – but you will need to use a propane regulator to get the line pressure feeding the KN style regulator down.
It runs well and was pretty easy to install. Total cost was around $1200 with the generator being a little under $1000 on amazon.