If you have recent nVidia software, you can enable the nView desktop manager, and then access the nView Desktop manager's HotKeys tab.
There you will find an option to assign a keyboard shortcut to a profile.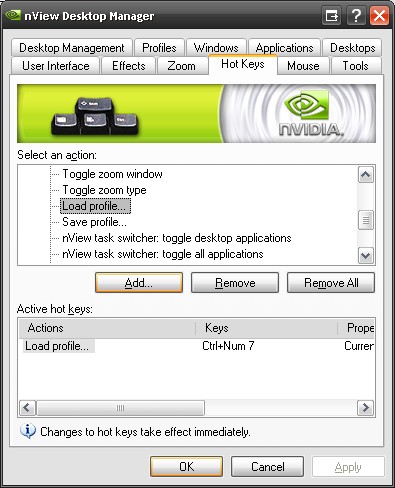 I've also been trying to figure out a way to adjust the brightness and contrast with a quick, command line or shortcut method. Here's as far as I've gotten.
Related Posts: