Hello!
Since you recently expressed interest in HootSuite's Ow.ly API, we thought you'd enjoy hearing about the new HootSuite API. This news hasn't been publicly announced yet so you are one of the first to hear about it before our CEO Ryan Holmes shares the news later today at TWTRCON.
The HootSuite App Exchange will launch December 15 and we're inviting developers with an idea and resources to request access to the API to begin coding their ideas. To apply, simply fill out the form at:http://ow.ly/3btrl and the program coordinator will follow-up.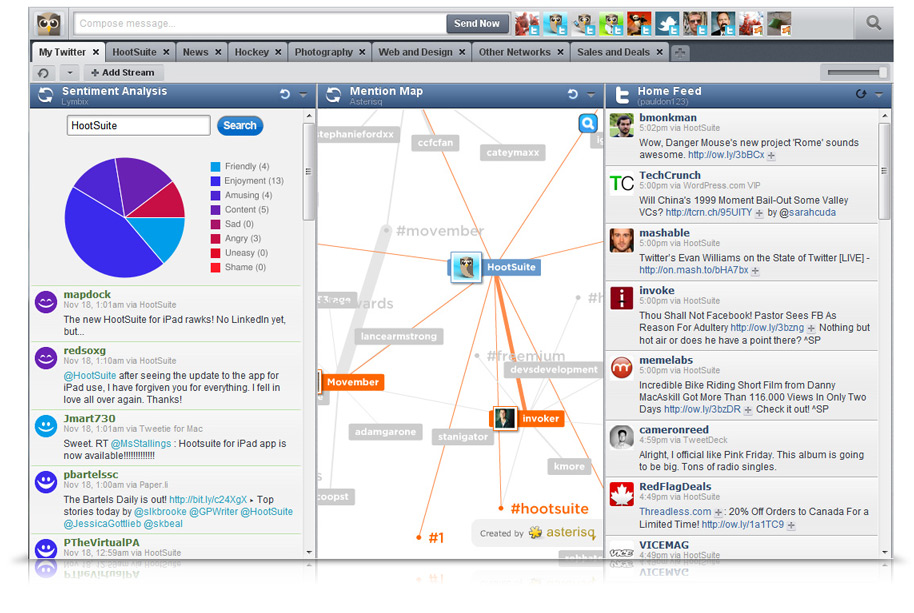 HootSuite currently has close to 1 million SME users, 1.9 million social networks, and has recently climbed into the Alexa 200. As such, the HootSuite App Exchange will provide a significant way to build visibility for the brands and developers we partner with – including the potential for revenue sharing.
This new API creates an opportunity for unique mash-ups and extensions which users can add-in to customize their HootSuite dashboard experience. We designed the API to be easy to work with – if you have a working knowledge of Javascript and HTML, you should be good to go. In fact, some compelling apps have been created in under 4 hours.
Last Saturday, HootSuite hosted a hackathon at which we opened up the API to a few developers to a great reaction and great coding session. Additionally, noteworthy partners have already built out applications with several more currently in development.
We look forward to seeing the ideas and apps you submit. If you have any questions or comments about the App Exchange program, please email us at [email protected] and/or follow us on Twitter @HootSuite_Apps.
With Thanks,
The HootSuite App Exchange Team
Note: Much of HootSuite's service is based on usage of several APIs from different web applications. This allows users to communicate with multiple social networks on one social media dashboard — and do so seamlessly.
Related Posts: