So this question is pretty much a scam to get you to sign up for something you don't need. But I saw one user posted this as the tip:
"Just pray before you put anything in your mouth – if it is not worth praying for, don't eat it. If you feel guilty, it was the wrong choice – STOP – and don't do it again. Eat to live and not live to eat."
It's funny but it makes sense. Also, someone has mentioned:
"No food tastes as good as how you feel when you're fit"
So exercise and eating healthy are the right options.
A similar ad:
One Tip For a Tiny Belly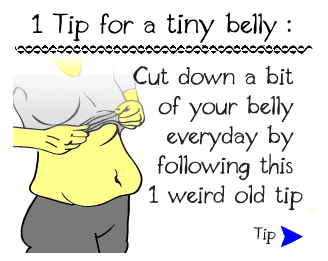 Related Posts: