The Paraphrase Tool – for Mac / OS X
If you need to pare down text on mac os x, you might want to try the Summary Service. You can select text from most applications (Safari, Text Edit, etc) and then choose the apple menu, services, and then summary. If the application you are using doesn't support services, copy the text to a TextEdit document to get a summary.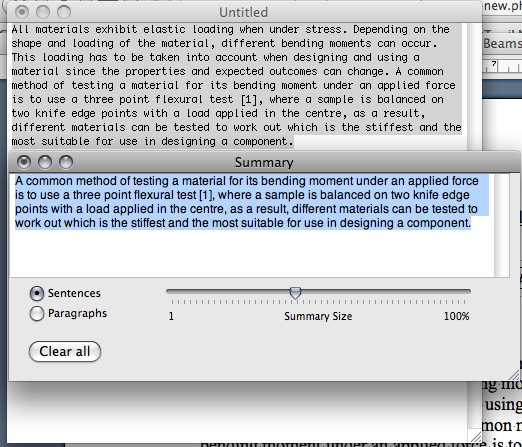 As you can see, you will be able to edit how long you want the summary to be and if you want it in sentences or paragraphs. The accuracy of the summaries has actually been quite impressive in my past experience with this great feature.
On Mac OS X this tool can be found at /System/Library/Services/SummaryService.app
Related Posts: