There are a few subscription widgets out there for Mailchimp and WordPress – but the big problem is none of them effectively let you choose which list you would like to subscribe to.
Recently I came across the Gravity Forms's MailChimp Add-On:
Our MailChimp Add-On makes integrating your online forms with your MailChimp mailing lists quick, easy and pain free.
It will in fact let you set up feeds from forms, which can be set as widgets, and then pipe the users to different lists based on "conditional logic" that is defined in the form. It is quite advanced and I think it's the solution for me.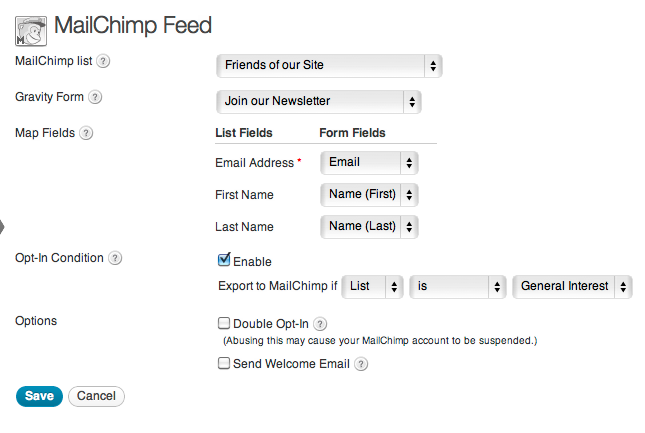 Related Posts: