Recently Dropbox has added a new bonus for Students: Double your space by verifying your .edu e-mail address

The promotion is called:
Join the Great Space Race
And Dropbox boasts: Earn free space for your school for two years
Dropbox will give you 3GB for free for verifying your school e-mail address, and then as your school collects points for people verifying their .edu email addresses, it's possible to get up to an extra 25GB of space form the educational "space race"
From Dropbox:
Earn free Dropbox space for everyone at your school! Join Space Race to get an extra 3 GB for two years, plus the space your school earns!
They have a few terms that go along with it, stating:
Term. Individuals may participate in the Dropbox Space Race Program ("Program") from October 15, 2012 at 10:00 a.m. Pacific Time ("PT") to December 10, 2012 at 10:00 a.m. PT (the "Sign-Up Period"). Participants are required to determine the appropriate beginning and ending times in the Sign-Up Period for their respective jurisdictions. The Sponsor's computer is the official time keeping device for the Program.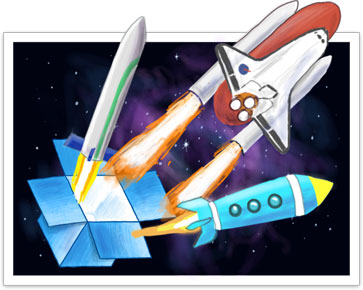 Here is a graph showing the progress chart for Universities: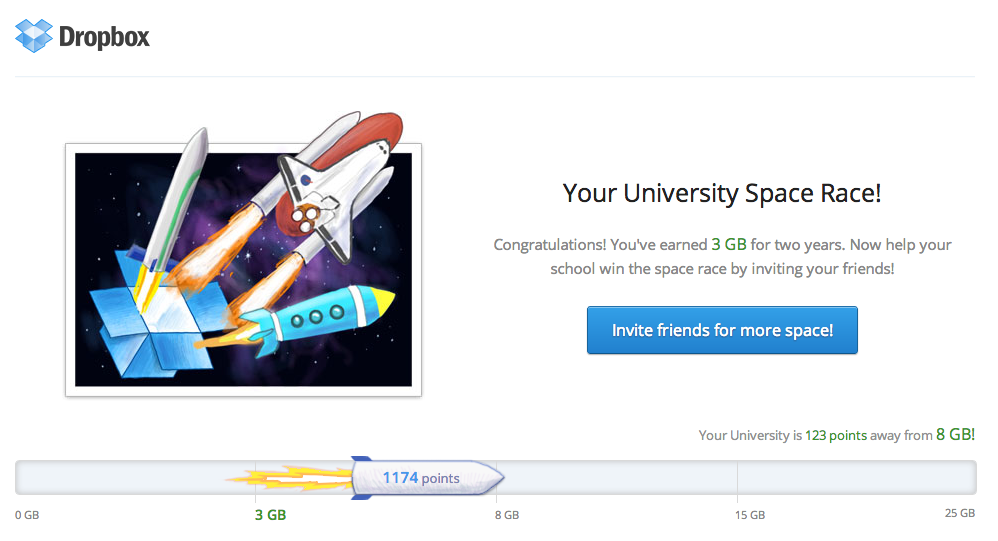 Related Posts: