In case you have any plugins installed, or haven't use a fresh and up-to-date version of Google Chrome lately (running the Canary build myself), you might not have noticed that the default "new tab" page / homepage has now changed to show some of the core google suite products:
Chrome Webstore (this is not new)
Google Docs
Google Drive (seems to be a duplicate but maybe the brand is still transitioning)
Gmail (easy access more so than marketing)
Youtube
Google Search
Previously Google Chrome had focused on things like your recently closed pages, and the Chrome Store. It's interesting to see more of their own products pop-up here. Their client base for people trying these things since they are presented with them has got to be growing. This is similar to the new start menu in Windows 8 – but with both we'll have to see if people just get used to using the things they are familiar with and "see right through" the other things, or if they are tempted to explore. That's UX / UI for you.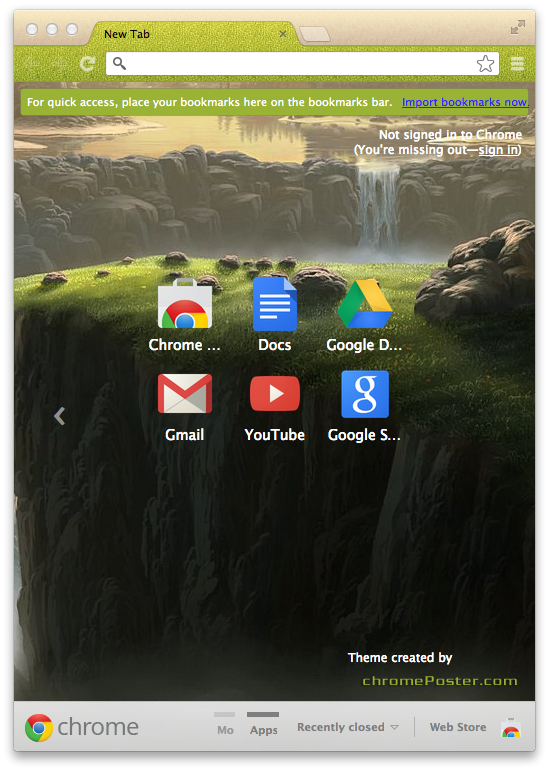 Related Posts: