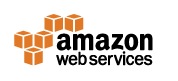 Dear Amazon Web Services Customer,
Find out more about how you can use the AWS Storage Gateway to reduce the cost of your departmental backup and file share storage by joining our Dec 5, 10am PST webinar. During the webinar, we'll discuss how you can easily deploy our recently launched Gateway-Cached volumes feature to reliably back up your on-premises data to Amazon S3. We'll also discuss how you can seamlessly store your corporate file shares on Amazon S3, minimizing the need to scale your storage on-premises, while retaining low-latency access to your frequently accessed files. After the presentation, we will be answering questions from the audience.
Register here for the webinar.
Time: 10:00-11:00 AM PST Date: Wednesday, December 5, 2012
Sincerely, The AWS Storage Gateway Team
Related Posts: