You don't even need a credit card to try Google Apps. It's free for up to 10 users – just fill out this quick form to create your account. Have bigger business needs? Get Google Apps for Business Enter the domain name you would like to use with Google Apps A domain name is your online business identity or online brand. It can be used to host your organization's website (e.g. www.your_company.com) or email address (e.g. [email protected]_company.com).
That was the way you used to be able to sign up for Google Apps for Free. It lived at the address:
https://www.google.com/a/cpanel/standard/new3

Unfortunately, as of 12/7/2012 Google Apps is No Longer Free.
Here is what the signup screen used to look like: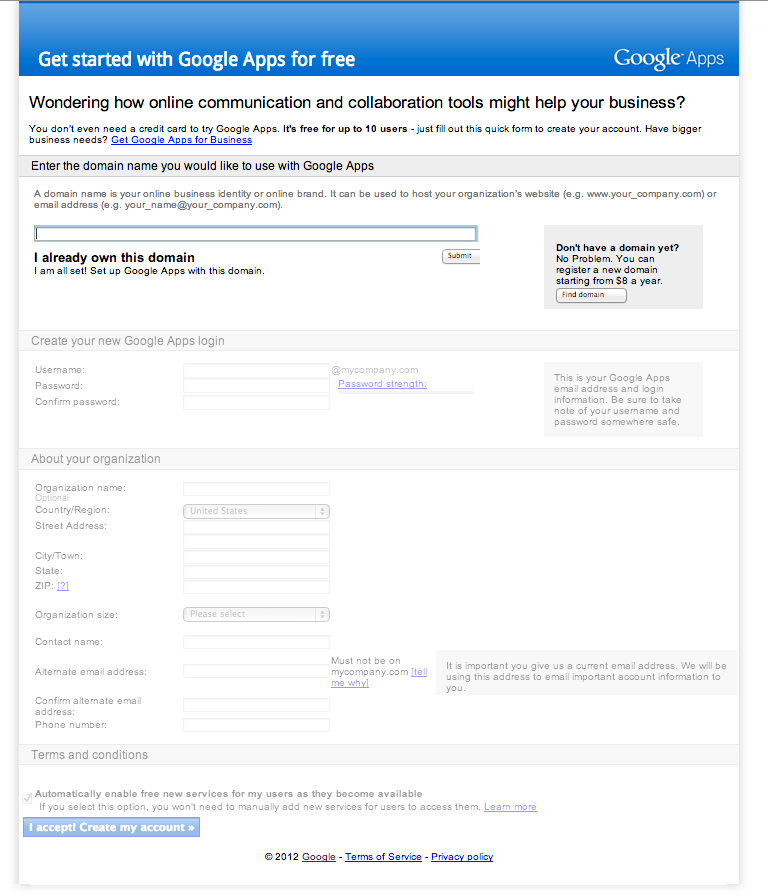 Related Posts: