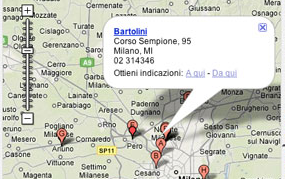 This is how to add a new custom POI (Points of Interest) set, which you may have generated with one of these tools (these can help you create and manage POI sets)
POI Editor Software for Mac OS X and Windows
TYRE – use Google Earth to create POIs and itineraries with this tool. – http://www.janboersma.nl/gett/index.php
POI Editor – POI Editor lets you create, view, edit and convert POI files. – http://www.poieditor.com/
PoiEdit – Save, load, convert and edit POI files with this free application – http://www.poiedit.com/
Globe Assistant – A one stop shop for applications running on Google Earth, maps, geo-coding, on-the-fly TomTom POI creation,  'Add to TomTom'buttons. – http://www.globeassistant.nl/
POIView for Mac OS X – PoiView is a application for editing TomTom Ov2 points of interest files. – http://www.samposoft.com/software/poiview.aspx
Installation of ov2 POI Sets onto Tom Tom GPS Devices
Here is how to put the new POI sets (ov2 files) onto your TomTom:
Connect your device to your computer.
Open Windows Explorer and your TomTom device will appear listed as a new drive letter, for example, G:. (Mac OS X Finder -> drive labeled "Internal" (most likely))
Drag and drop your ov2 file along with any bmp and ogg files into your map folder. This may be called, for example, "United_Kingdom_and_Republic_of_Ireland" or "United States and Canada" or  depending on which map you have installed.
Safely disconnect your device from the computer (eject or safe hardware removal, etc.)
You can then use your device to view your new POI set and navigate to locations within it.
More info can be found in the TomTom site.
Related Posts: