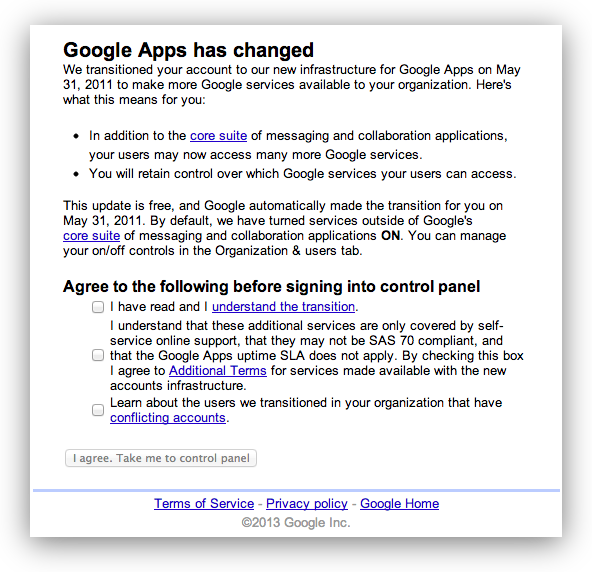 Google Apps has changed
We transitioned your account to our new infrastructure for Google Apps on May 31, 2011 to make more Google services available to your organization. Here's what this means for you:
In addition to the core suite of messaging and collaboration applications, your users may now access many more Google services.
You will retain control over which Google services your users can access.
This update is free, and Google automatically made the transition for you on May 31, 2011. By default, we have turned services outside of Google's core suite of messaging and collaboration applications ON. You can manage your on/off controls in the Organization & users tab. Agree to the following before signing into control panel
I have read and I understand the transition.
I understand that these additional services are only covered by self-service online support, that they may not be SAS 70 compliant, and that the Google Apps uptime SLA does not apply. By checking this box I agree to Additional Terms for services made available with the new accounts infrastructure.
Learn about the users we transitioned in your organization that have conflicting accounts.
Related Posts: