What is netbiosd and why does your Mac keep making connections with netbiosd ?
If you've installed little snitch you'll see requests from netbiosd for things like port 137 for netbios-ns: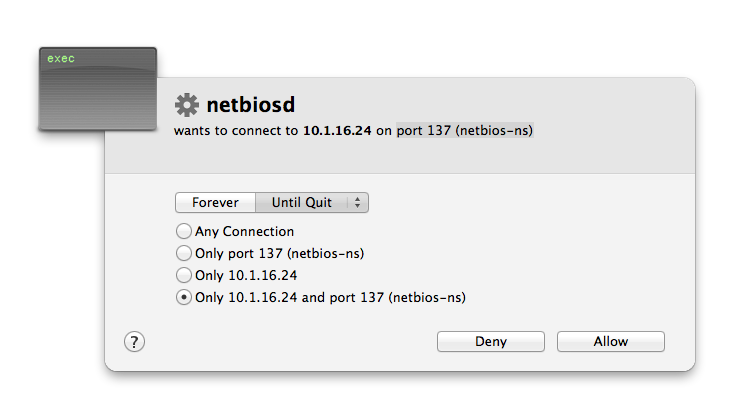 Well, according to the netbiosd manual / man page:
netbiosd is responsible for interacting with NetBIOS networks. netbiosd registers and defends one or more NetBIOS name[s], depending on the set of configured services. It also browses and scavenges names from the NetBIOS network, making them available to the system through mDNSResponder.
One suggestion is that if you want netbiosd to stop making connections you should turn off file and print sharing via "Sharing" in system preferences
Related Posts: