Heroku's database system is having issues at the moment, if you use a command like this:
heroku rake db:migrate

You'll see some details saying:
Heroku pg migration error "PG:DataCorrupted: Error"

This looks like a system-wide error on Heroku's side.
The complete error is something like:
One option may be to try this:
heroku run rake

Although at this time the Heroku dashboard does not report any issues officially: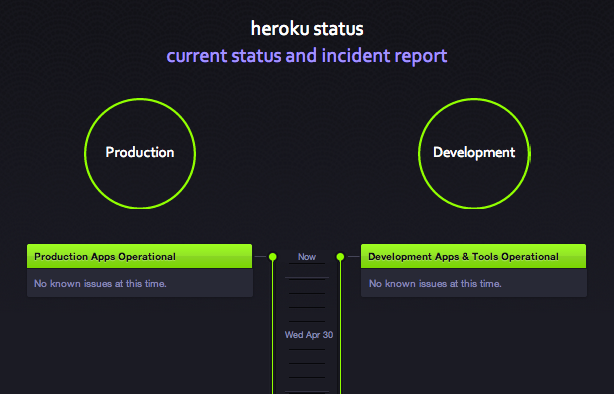 Now one day later we see the results from the Heroku Support Bot:
Your database HEROKU_POSTGRESQL_CRIMSON_URL on yourapp requires maintenance. During this period, your database credentials will become read-only. Once it has completed, your database URL will have changed, but we will update your app's config variables accordingly.

This automated maintenance is a necessary part of our Starter tier plans, Dev and Basic. Should you need more control over maintenance windows, a production database (Crane or higher) offers more control over database maintenance, as we are able to schedule them in advance and provide better tools for self-served maintenance. We expect maintenance to last just a few moments. We will update this ticket when maintenance begins, and again once it's complete.
Related Posts: