This works for Firefox 3.6 and newer. For older versions, see the Mozilla Help Page.
At the top of the Firefox window, click on the Help menu and select Troubleshooting Information…. The Troubleshooting Information tab will open.
Under the Application Basics section, click on Open Containing Folder. A window with your profile files will open.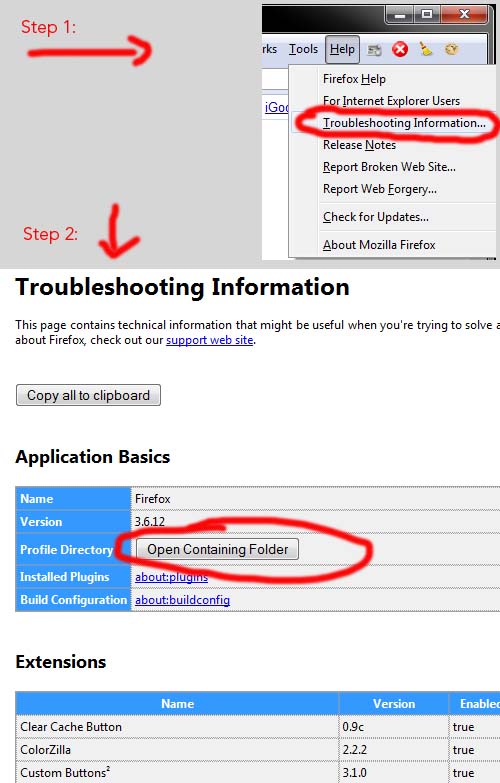 Related Posts: