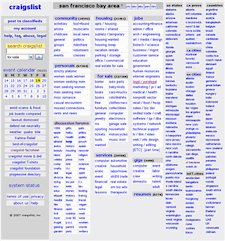 There appears to be a new SPAM robot attacking craigs list ads. The messages are coming from hotmail. I got two from these addresses:
erosat vireyte <[email protected]>
eybelo inatsceal <[email protected]>
The messages just have the text "howdy" and 'hi t"h:ere'
It seems like as long as you don't reply to these messages there is no big threat from on going spam as they only have a temporary e-mail alias from the ad.
Related Posts: