Google Voice is down – Error 500
Google voice is down with an Error 500: Internal Server Error
An error 500 is a generic error message, given when no more specific message is suitable.
Google voice is also not answering when you call your Google Voice number from a Google Voice connected phone – normally you get a menu with prompts to check Google Voice Mail and make calls.
Apps like GrowlVoice are also not responding.
The issue seems to be more than just the Google Voice website – the entire Google Voice system is actually down.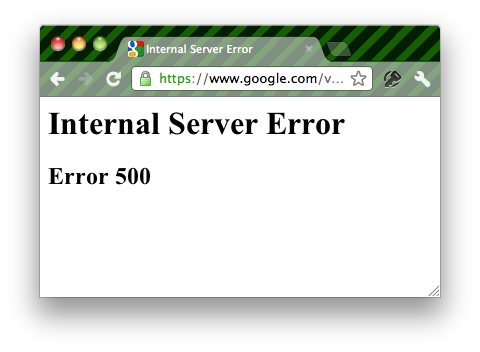 Update
After about 20 minutes of being down today Google Voice is back up again.
Related Posts: