I recently had a odd charge show up on my credit card statement:
Rejuvaskin 888-377-2226

I don't know what this is from but the phone number points to this company in St. Joseph, Missouri:
Package Deal
2400 Frederick Ave. Suite 312
Saint Joseph, MO 64506

Phone: 888-377-2226
Fax: 816-676-0600
Email: [email protected]
Web site URL: http://www.asisupplier.com/

I looked up the WHOIS information on that website (which does not load in my browser) and found:
Advertising Specialty Institute Inc.
4800 Street Road
Trevose, Pennsylvania 19053
United States

I researched Rejuvaskin but apparently this charge has nothing to do with Rejuvaskin or other companies that sell it (I called the Rejuvaskin company), then after calling my credit card company they confirm that the phone number is correct for the merchant who charged my card.
I have been trying to get in contact with Advertising Specialty Institute Inc. but their phone number just gives me a recorded message and then hangs up. I'm going to try and file with the BBB next.
I do remember signing up for a free trial but I never authorized my credit card to be billed and now it has been billed three times for $79.99. I don't have $79.99 to throw away and I have been billed three times on March 7, March 31, and now on May 1.
Maybe this is not a scam but I am going to assume it is until I can get in contact with Package Deal / Advertising Specialty. Please leave a comment below if this has happened to you and if you have any luck in figuring out why this charge is showing up on your statement.
I also would recommend contacting your credit card company.
Update 1
Their above website doesn't load but if you do a site search on google for asisupplier.com you will find they have over 2 MILLION pages indexed in google selling all sorts of different garbage items. I'm going to search my e-mail inbox for asisupplier.com and see if I can find anything.
This is a screen shot from one of their sites: http://pilgrimplastics.asisupplier.com/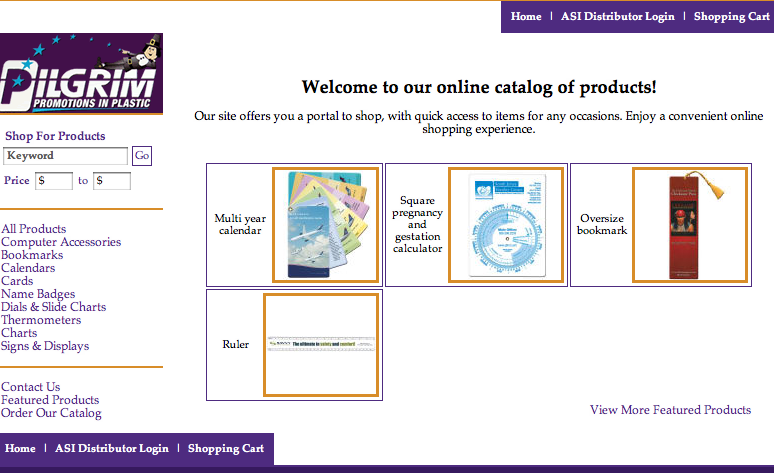 ps: when I first typed in the number I used 888-337-2226 ( too many threes )
Related Posts: