Insightly is a web based tool designed to organize your data and get things done more efficiently. From a single user to a busy and growing company.
Thanks for installing and trying out Insightly. This is just a quick note detailing how to navigate back to Insightly in future, and where to go for support.
When you want to get back to Insightly later you have a couple of options. You can use Google's universal navigation in Gmail, Google Docs, Calendar etc. Insightly will be listed under the "More" section in the navigation bar at the top of the page, as shown below in Gmail. Don't worry if it's not there right now – it takes a few hours to appear.
Your other option you have is to type in the web address directly.
The direct web address for Insightly is: http://googleapps.insight.ly
Remember: you can add additional users from your Google Apps domain to Insightly under 'Settings' by clicking on the small gear icon in the top right corner of the screen, then clicking on the Users link.
If you wish to lodge a support ticket, email [email protected] or go to http://support.insight.ly.
We also wrote a concepts guide to help those new to our integrated CRM and project management tool. Download the Insightly Concepts Guide PDF.
Thanks again for signing up. We know you'll love it.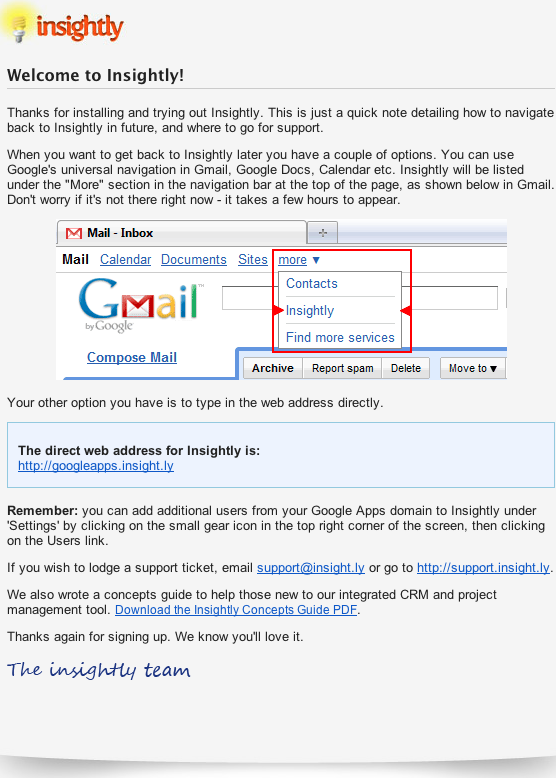 Related Posts: