Hi,
I wanted to personally welcome you to the Desk.com family. This new sign at our office pretty much sums up our feelings about customers, and we're thrilled to have you on board.
Desk.com is the social help desk for small business. We understand that you are working with more engaged, increasingly social customers. We know you need affordable, mobile, and easy-to-use ways to serve these customers.
Your new Desk.com account includes a free Full-Time Agent seat that you can use for as long as you want. You also get 30 days to use as much Desk.com as you want, entirely for free. You can even add everyone in your company for that awesome all-hands-support feeling.
We're here for you, so please don't hesitate to to contact us, especially if you need help getting started. You can personally reach me at [email protected] Come on by our office, meet the team, meet the dogs, and maybe even take your own picture with our sign and we'll add it to our blog.
Once again, thank you for choosing Desk.com, we look forward to helping you wow your customers!
Sincerely,
Alex Bard
Maybe I should have stood on the other side of the sign :-)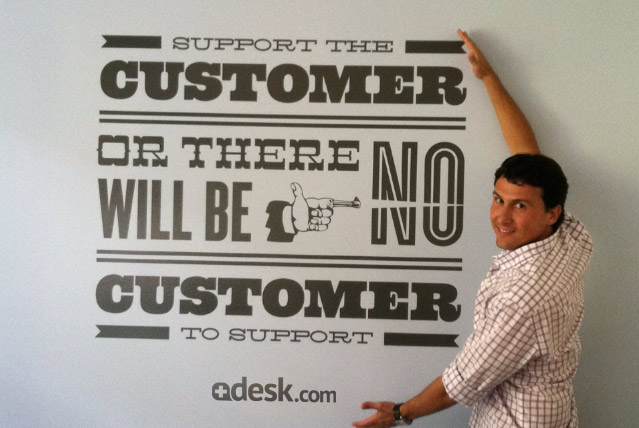 Related Posts: