Google I/O 2012 brings together thousands of developers for three days of deep technical content focused on building the next generation of web, mobile, and enterprise applications with Google and open web technologies such as Android, Google Chrome, Google APIs, Google Web Toolkit, App Engine, and more.
Brush up on your geometry, dust off your protractor, and architect a machine only you could have dreamt of. Join developers tackling our latest Chrome Experiment for a chance to have your machine featured at Google I/O.
The keynote and the sessions for Chrome, Android, Google+ and other select sessions will be streamed live across four channels during the first two days of Google I/O. Be sure to bookmark this page and check back on June 27.
Learn the latest web, mobile and social breakthroughs and meet the developers who are turning them into tomorrow's businesses. Keep yourself and your team innovating at Google I/O, returning to San Francisco's Moscone Center from June 27th – 29th, 2012.
https://developers.google.com/events/io/input-output/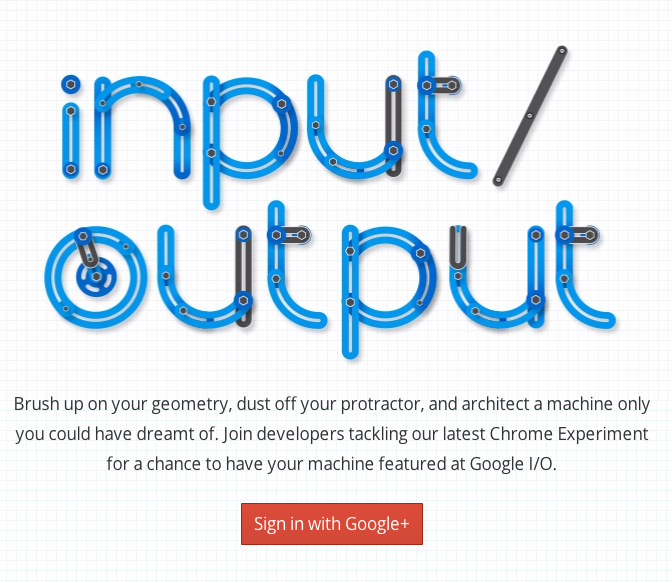 Related Posts: