Recently while using Bluehost with Microsoft Outlook 2007 and trying to send / receive mail, I got an error 451 – "Temporary local problem"
Sending' reported error (0x800CCC6A) : 'Your outgoing (SMTP) e-mail
server has reported an internal error. If you continue to receive
this message, contact your server administrator or Internet service
provider (ISP). The server responded: 451 Temporary local problem
- please try later'.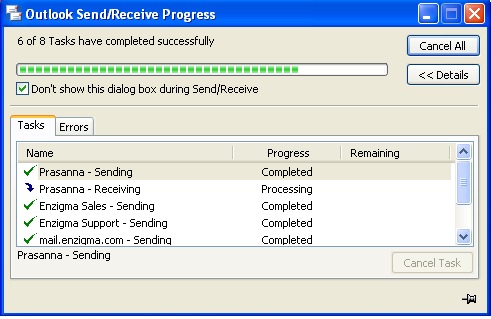 The solution to this problem is related to the DNS records in the Bluehost control panel. I had changed the MX records to point to Google Apps and had not changed them bac.
To get around this error with Bluehost (and maybe other hosting providers too) make sure that you highest priority MX record (lower numbers are higher priority) points to something like mail.yourdomain.com
This will also ensure that all e-mail sent to your domain is handled by Bluehost (take note of that in case you're trying to use that and google apps).
Related Posts: