On November 27, 2012 it appears that GoDaddy is again having DNS Failures and not-found errors for their DNS. It is similar to a few months ago when their DNS network went down due to an infrastructure error and they had around 12 – 24 hours of downtime while their engineers tried to resolve the issue.
It seems to be happening again. Your website will be down. E-mail will be undeliverable.
Last time Godaddy issued an apology and a credit on your account.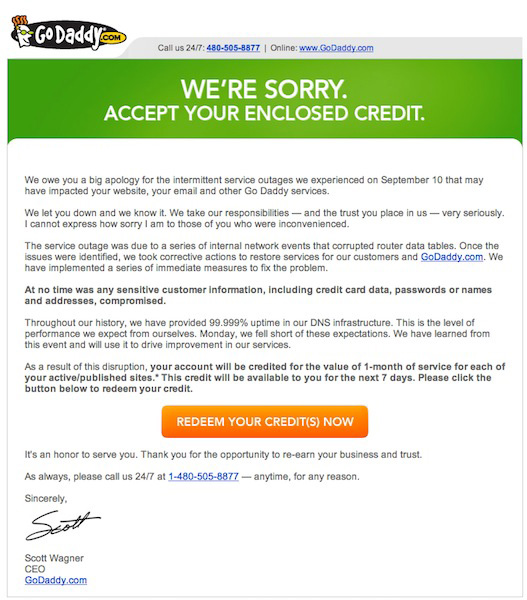 Related Posts: