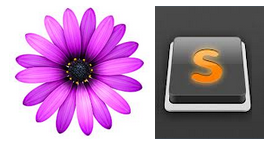 Recently I've been trying to switch from TextMate to SublimeText. For the most part it is an easy transition, but there are a few things that cause me hangups. One of them is how the autocomplete works.
In Text Mate, you can use enter / return to get a new line after typing something like a CSS or LESS rule.
In SublimeText, if your CSS, LESS, SASS rule matches an auto complete snippet, pressing enter (or return) will cause that to be autocompleted.
Fortunately you can edit your Preferences.sublime-settings file and add the following rule to keep autocomplete on but disable enter / return from autocompleting:
"auto_complete_commit_on_tab" : false

Related Posts: