This year Google Voice offered personalized calls from Santa: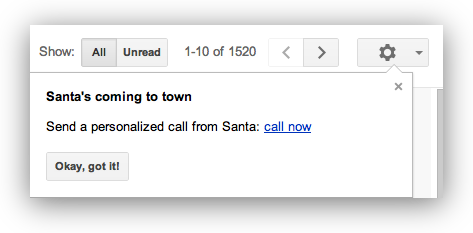 The URL that you are sent to is:
https://www.google.com/santatracker/#/village/santacall

After the season wrapped up, they have a nice graphic and a notice: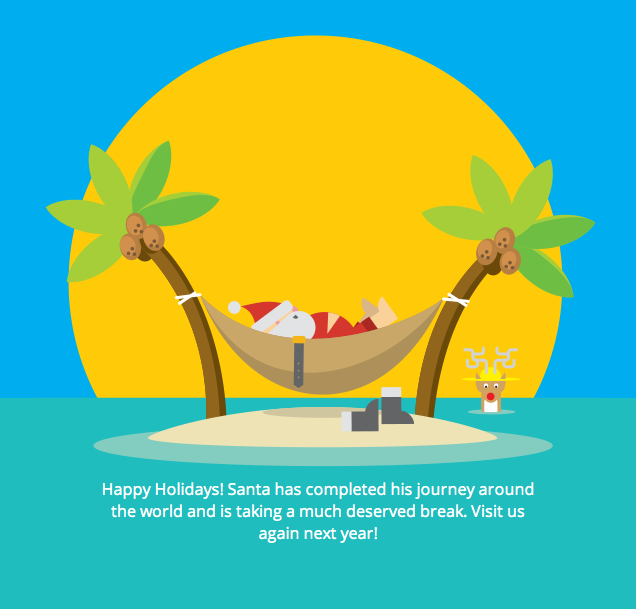 Happy Holidays! Santa has completed his journey around the world and is taking a much deserved break. Visit us again next year!
Related Posts: