Stamps.com has upgraded their website with a new plugin that only allows printing directly to your printer.
Why? Stamps.com says:
USPS security regulations require Stamps.com to prevent anyone from printing postage to a PDF. For this reason, when you attempt to do so one of two things may happen: – You will receive a runtime error followed by the software closing without warning – You will receive error message 80004005
Stamps.com only supports select browsers like Firefox because of this security regulation. Many users were able to print with a system dialog before but now are altered that:
To print or preview postage, you are required to install a small plugin. Click the install button and follow the instructions. After installation, you will be able to print postage.

Note: During installation, if you are prompted for any settings or inputs, please leave the default values (including destination folder) unchanged, as this can prevent the plugin from working properly.

If you do not see the installer window, it may be appearing behind your browser window. Please minimize your browser to see if the installer window is visible.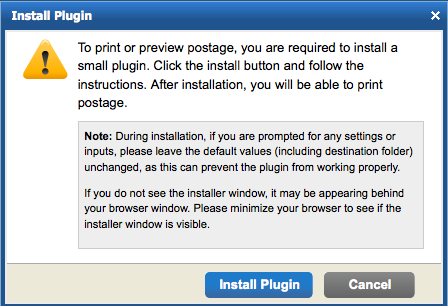 Related Posts: