On E-bay, does Sending a Second Chance Offer Prevent the First Buyer from Purchasing?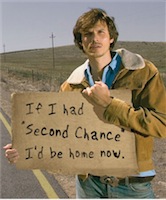 A "Second Chance Offer" is when the seller of an item has been given the ability (authorized by eBay) to sell you an item you placed a bid on, but didn't win. You can buy the item at your original bid price and all safely done right on eBay (just as if you had won the auction).
So can I send a second chance offer while still waiting on the first buyer to pay?
Yes you can! You can make second chance offers as long as you have more of the same item and you have buyers who accept second chance offers (default setting under preferences). eBay indicates in the bid history of each item who qualifies for a second chance offer. Just one-click and your offer is on its way! This is perfect if you have 3 brand new GE Toaster Ovens and you've only listed one, for example.
Related Posts: