Recently I put a CD in my drive but it didn't show up in my sidebar in the finder. I was confused. I remembered editing the items there before, but couldn't remember how I did it.
I know how to add items to the finder's sidebar – you find the folder or file you want and drag it in there – you can even rearrange things that way: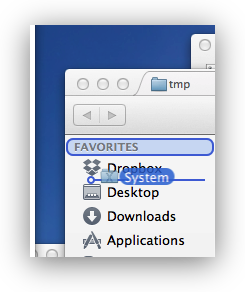 But that didn't give me this – which is the window I remembered using to edit Mac OSX's sidebar items (screenshot from Mac OS X Lion but it is very similar in Snow Leopard):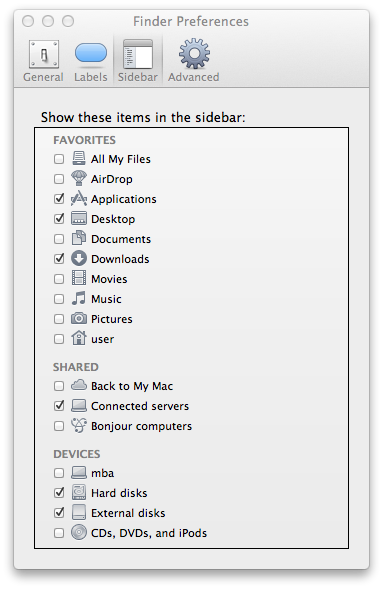 After a little searching and trial and error I remembered that I could do this by using the finder's menu bar » Preferences: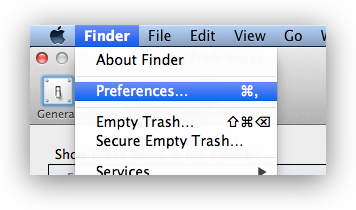 Problem solved!
Related Posts: