If you have signed up for a Google account using another e-mail address, you will need to verify your Google account before using it.
If you did not verify your account or if you did not get the original e-mail that Google sent, just follow these instructions in order to get google to resend the verification e-mail to your inbox: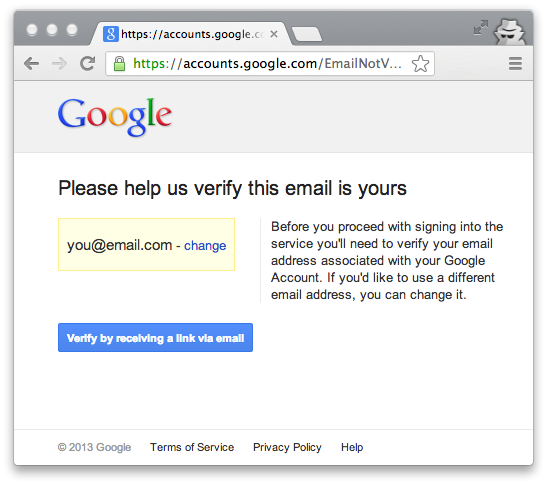 Step 1: Google Account Re-send Verification
Visit the site http://www.google.com/accounts/ and sign in with your new account
Step 2: Click on the link to Re-send the Verification Email
Before you proceed with signing into the service you'll need to verify your email address associated with your Google Account. If you'd like to use a different email address, you can change it.
That's it – you're done!
Related Posts: