The Rackspace documentation says on exiting rescue server mode:
Once you are done troubleshooting your system, you can exit Rescue Mode by clicking the link labeled Exit Rescue Mode in the Rackspace Cloud Control Panel under your Server Details page.
I couldn't seem to find the link.
The solution?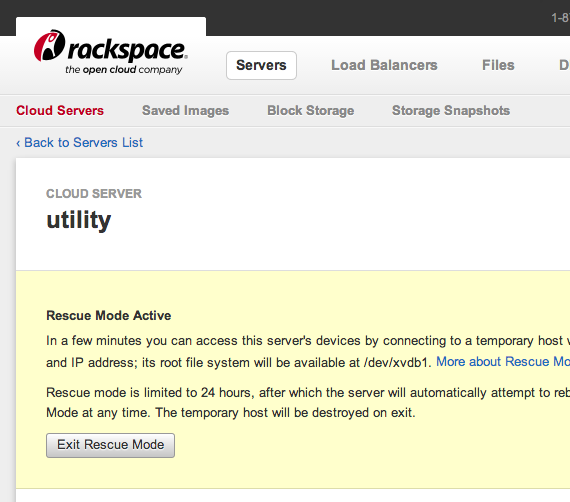 Visit the list of servers. Click the server name to go to the details page. And the most important key? Wait. It may take a few seconds (~10) before the "Exist Rescue Mode" box pops up with an option to quit recovery mode and reboot into normal server operations.
Related Posts: