On June 23rd 2013 Godaddy's DNS Servers went down, again.
Problems first started at approximately 11:00am EST and, fortunately, started resolving at 11:31am EST. Was it planned? If so, something didn't go correctly – and it wasn't communicated.
Even during the outage they were still running ads to be a DNS provider, with their uptime guarantee. Just ridiculous.
The last time they had issues was on November 27th 2012, about 9 months ago.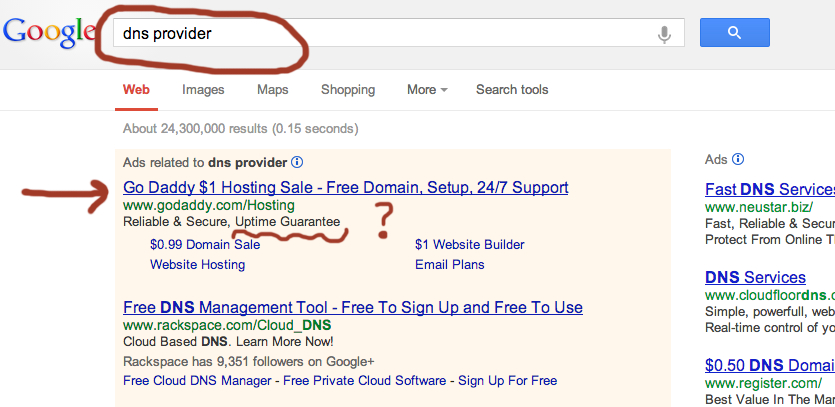 They have an uptime guarantee – but what does that mean? Not much, apparently.
Related Posts: