Before starting you may want to download the latest version of RigthZoom or Cinch
Tip: Best way to upgrade to the latest version is to open the current version, make sure it is not activated, close Right Zoom, find RightZoom.app (probably in your applications folder on OS X Mavericks 10.9) and then drag it to the trash. Then empty the trash. Now download / unzip the new version of Right Zoom and move it to the Applications folder.
Also note If you want to save a backup copy of the older version, compress it to a zip file first. Applications that are unzipped and residing on your hard drive are often picked up by finder and could possibly confuse System Preferences.
Next, to fix RightZoom and Cinch on OSX 10.9 Mavericks you need to open System Preferences and go to Security and Privacy and then choose the Accessibility tab: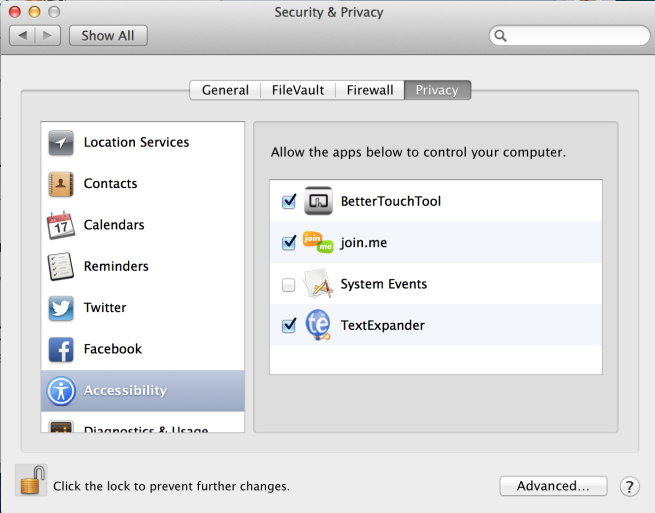 Make sure the lock icon in the bottom left is unlocked, if not click it and enter your password.
If you don't see RightZoom.app listed, find it (probably in your Applications folder) and drag it to the list of apps. Make sure it has a check mark next to it.
If you get an error when you change your preferences in RightZoom: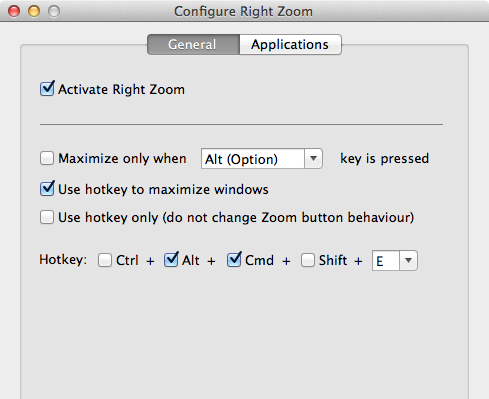 The trick is to uncheck "Activate Right Zoom" and then make changes to the preferences. After your preferences have been updated you can then tick the box to "Activate Right Zoom" again on OS X Mavericks.
Related Posts: