What is Auto Sweep / Auto Withdrawl?
PayPal's Auto Sweep is a Premier and Business Account feature that electronically transfers your PayPal balance into your bank account every night via the Automated Clearing House system. It takes 3 to 4 business days for the money to post to your bank account.
It's like the PayPal Auto Withdrawl / Transfer API – except you don't have to write any code.
You can automatically transfer your PayPal balance to a bank account by signing up for Auto Sweep. It is free. Auto Sweep transfers money to your bank account every night.
What do you need to use AutoSweep?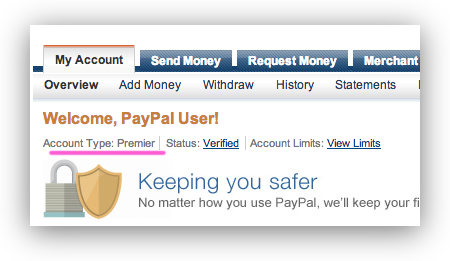 To use Auto Sweep: You must have a Premier account or Business PayPal account, have a bank account linked to your PayPal account and not have a withdrawal limit.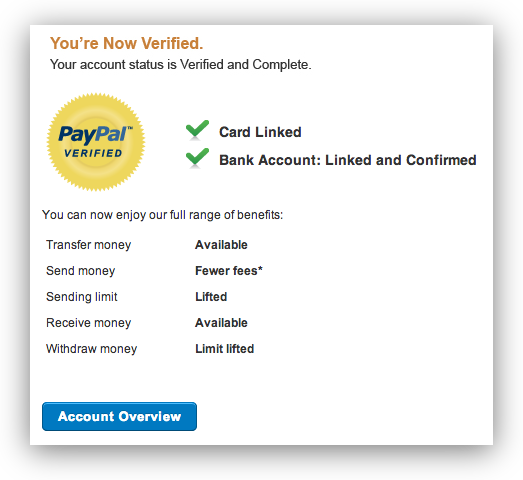 You may need to verify your account before your withdrawl limits are lifted.
Important – One Caveat
If you do not see the Auto Sweep option when following the next steps, you will need to contact paypal to enable it. The easiest way to do that is to login into your PayPal account and click the Contact Us link – call the 800 number, and enter the PIN number you see on the screen.
How to Enable Auto Sweep
Here's how to use Auto Sweep

Go to www.paypal.com and log in to your account
Click 'Profile' near the top of the page click "My money"
Hover over "More" near "PayPal balance"
Click "Auto Sweep"
Click 'Edit'
Click 'Yes'
Celect the bank you want your money transferred to
Click 'Save'
Related Posts: