Did you know that you can open Adobe Illustrator Files in Photoshop? Adobe Illustrator files (.ai files) are saved in a PDF compatible format / vector compatible but also with a limited font set available.
You can specify the resolution when opening the file: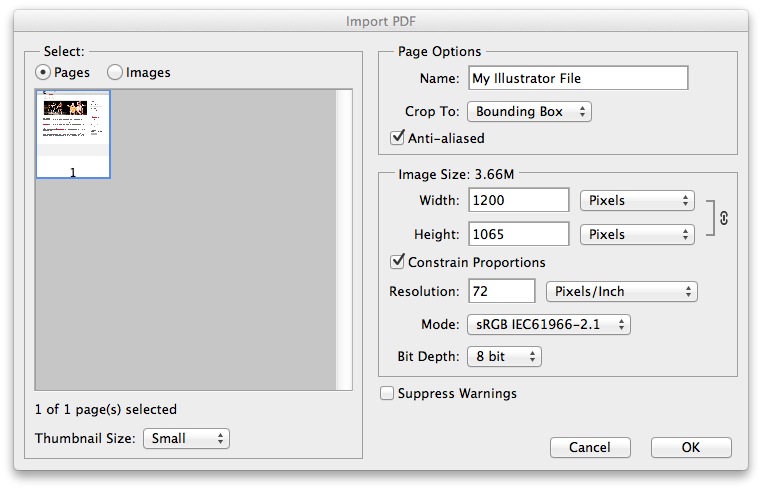 This makes it possible to open your Adobe Illustrator files in Photoshop. They will be vectorized, but you can specify the resolution that you wish to use when opening them. Any vector items will be scaled up without losing quality. Rasterized items will be included but will nto scale-up without pixelation.
Please note that if you want the image to appear "actual size" on the screen you will need to set the resolution to 72dpi unless you are using something like a retina display. The default resolution for opening an Adobe Illustrator file in Photoshop is 300dpi.
Related Posts: