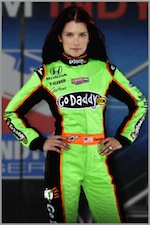 Hi there, it's Danica Patrick calling to thank you for your recent renewal. We appreciate your business and are always here to help. Give us a call if you need advice on using your products or expanding your online presence. Think of GoDaddy like your pit crew: call us anytime at (480) 505-8859. Thanks again.
Godaddy.com appreciate your business. If you've missed any of the previous message it will repeat.
If you'd like to opt out of receiving future calls from GoDaddy please call us toll free at (866) 532-8530, and enter the number you want to be removed from our calling list.
Download a mp3 of the voicemail.
Related Posts: