If you've downloaded a recent beta or canary build of Google Chrome you may notice that sometimes the "developer tools" seem to open at the right instead of at the bottom. If you're not using a large, wide-screen monitor you may find this inconvenient. Unfortunately it seem the Chromium Developer's personal preferences have to come before user-experience.
If you want the default setting for the position of Chrome's Developer tools to be customizable, you're out of luck. It will attempt to use your last-used preference, but you'll notice that with incognito mode it will always end up being on the right. Because it is more convenient for the developers, and easier for them to change a default value string rather than code in an actual preference.
Wouldn't it be nice to do this: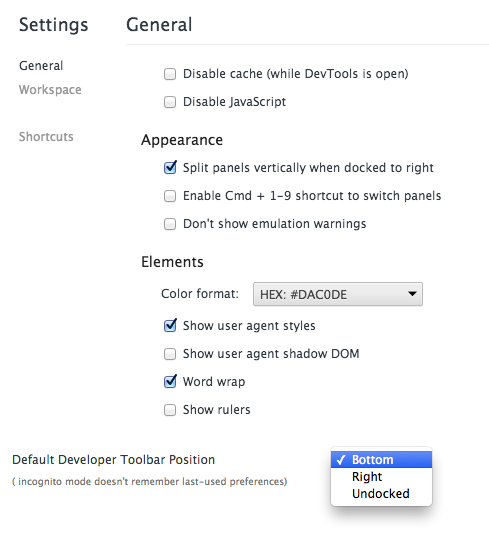 Unfortunately, that is not currently available. So what should you do? Star it, and complain about it here.
Related Posts: